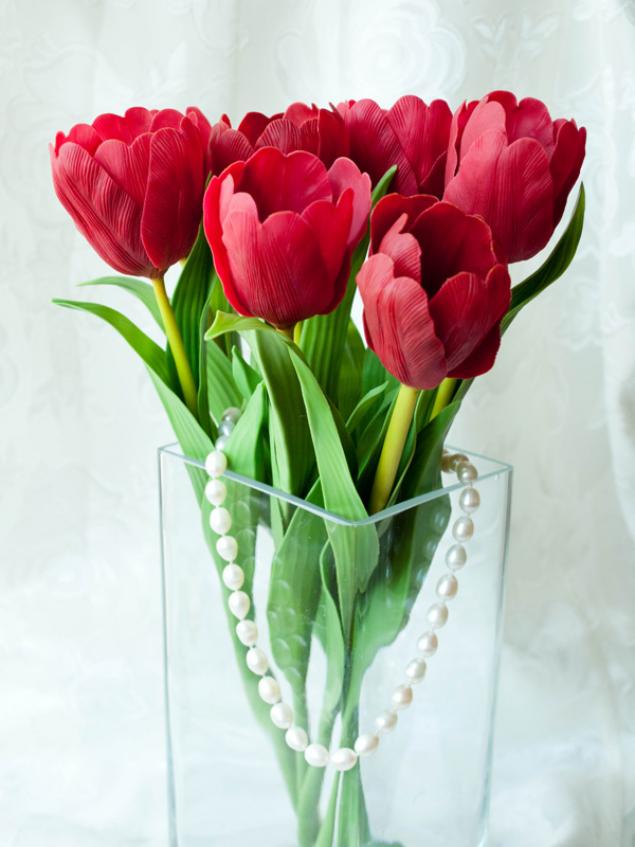 Create these
realistic tulips with this tutorial from Russian artist Antonina Melnichenko
. Antonina gives us some unique tips in this detailed, step-by-step photo tutorial, such as using a spoon to lay the petals in as they dry, assuring a cupped shape. She also collects real pollen to glue to her clay flowers!
Commercial cutters and veiners are used to cut both petals and leaves out of cold porcelain. You can make your own cutters or purchase an inexpensive set of flower cutters at Amazon (and other websites) such as the
Wilton Gum Paste Flowers Set
or one of the special tulip sets shown below that includes a cutter and veiner.